Acrylic prints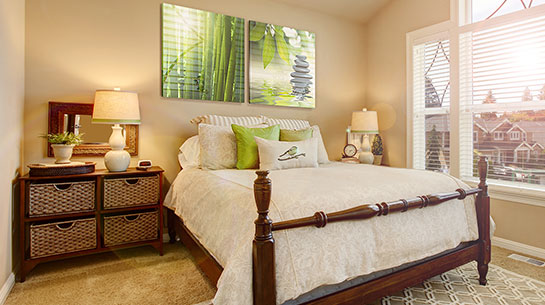 Full HD print on rear surface of the acrylic glass
3mm acrylic glass
high light transmission
unbreakable material - safe for children
up to 50% lighter than ordinary glass
fastners included
invisible mounting system - no screws
water and UV light resistance
Acrylic prints for your kitchen, bedroom, living room and office
Discover the benefits of modern acrylic glass
Printing on acrylic glass is a unique decoration that surprises. Perfectly smooth glass surface partially reflects light, giving a natural gloss effect and partly passing it, reviving prints colour and giving depth effect. Choosing acrylic glass you keep all the advantages of traditional glass - abandoning its disadvantages. Through the use of modern synthetic material, acrylic print becomes lighter and much more flexible. It won't deform or break, moreover it's resistant to scratches and moisture. Feel free to hang it in both the baby's room and in the bathroom. In addition - hanging is extremely easy! You just have to prepare a hook - all other elements, will be mounted to the acrylic print and sent directly to you - free of charge.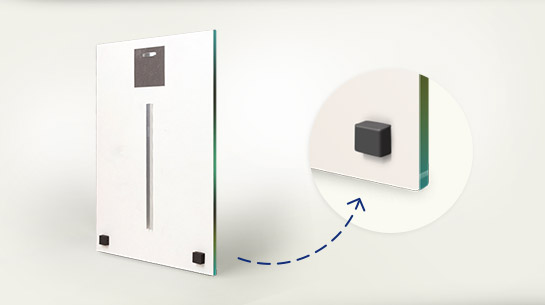 Acrylic glass - new, better quality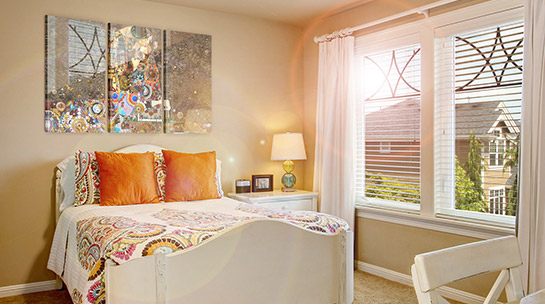 Differences with a plain glass:
light material
resistant to damages
flexible
easy to install
Differences with canvas and paint:
gloss
perfectly smooth
with greater depth and colour expressiveness
waterproof
Print on glass "Golden Couple [Glass]" consisting of 5 parts characterized by its decorational benefits such as abstract, modern, shine, sun, golden, love, couple, kiss and acrylic prints. Print On Glass "Golden Couple [Glass]" - as well as other acrylic prints on glass from this collection. It surely can improve your walls with extraordinary way. Acrylic prints decorate any interior. Print on glass "Golden Couple [Glass]" is made of a polymethyl methacrylate, popularly known as acrylic glass. This material is lightweight, does not discolor under the influence of UV light, so art print "Golden Couple [Glass]" is slightly glossy and has a 3d effect. Wall decoration "Golden Couple [Glass]" is resistant to moisture, therefore it can be hanged in kitchen or a bathroom.
Print on glass "Golden Couple [Glass]" is an extremely practical and original wall decoration. Unique, colourfull pattern"Golden Couple [Glass]" printed on acrylic glass gaining an amazing effect in stylish interior. Take a look at the collection of acrylic prints in bimago online gallery, where you can find "Golden Couple [Glass]" as well as another motifs.