Majestic nature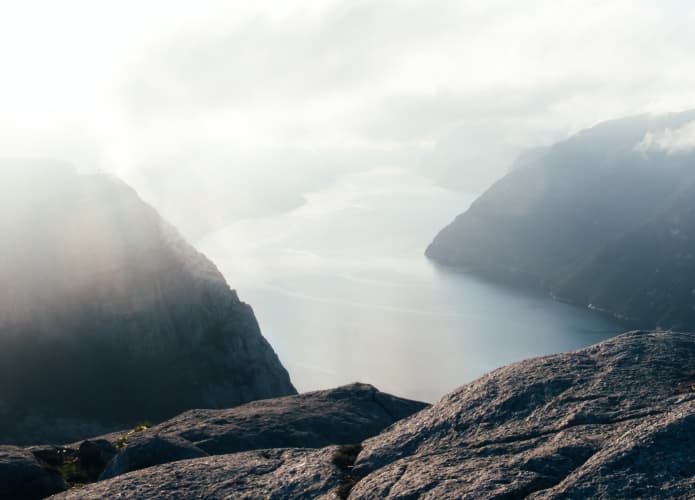 THE POWER OF NATURE
Where the azure of the sky imitates the deep sea blue and the rugged peaks tower over the landscape, true beauty is born: primal, untamed and overwhelming. In this eternal spectacle of nature, we are only guests and only for a moment we are given this glance at the clear surface of water and this deep breath of often piercingly frosty air ... The Majestic Nature collection is a tribute to the power of Nordic nature: wild, sometimes dangerous, but always breathtaking.
Majestic views
The primal beauty of nature
Nature is the most important inspiration for the latest bimago collection. And although there are also forests, meadows and animal motifs, the main thread here are definitely artistic photographs depicting mountains, northern lights and Scandinavian fjords. Beautiful, majestic views can now be easily transferred to your home in the form of wall murals, paintings, posters - or even entire wall galleries inspired by Scandinavian landscapes.
Mountain landscape
Decorative evergreen
Landscape on canvas is a motif that has been present in classic painting for centuries - now, however, we present it in a completely new version. The landscapes we have chosen are no longer stylized visions of painters, but a set of extraordinary photo shots that can appear in your four walls as canvas prints, posters and wall murals. All patterns are selected in the way that makes them harmonize perfectly with each other - they are also universal and timeless, they are perfect for year-round decoration, for interiors decorated in various colours.